Clarus Guitar amp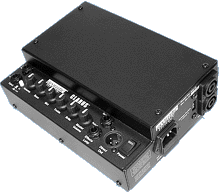 The Clarus guitar amplifier is in great demand by jazz guitarists all over the world. It is a 300 watt class D amplifier that has an excellent flat response with a very warm sound. It comes with a carry bag and speaker cable and is available at Murch Music now !!

Contra Bass Combo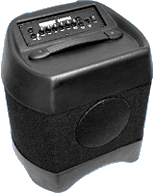 This is a new design in bass amplification. The combo has a down firing 10" sub-woofer and a front facing mid-range speaker. This creates an omni-directional sound that is not found in any other bass combo.
Please feel free to visit their website for additional information !!
Attn: The amps are all being updated right now and should be available in September -- please click here for more info !!