ELECTRO HARMONIX
Effect Pedals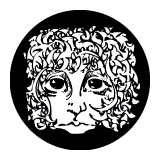 EH is back, once again putting innovative stompboxes at the feet of musicians the world over. From our 70's reissues to groundbreaking new units like the Q-Tron+ envelope controlled filter, Electro-Harmonix is still THE name in analog signal processing.

Available now: The Wiggler, Octave Multiplexer, The Worm, Doctor Q, Holy Grail, Graphic Fuzz, Mini Mixer, Tube Zipper, Hot Tubes, USA Bass Balls, USA Small Stone, USA Big Muff, Mini Q-Tron!
We carry many of the great products made by Electro Harmonix and Sovetek in stock. Drop by and try them out !!
To visit them on the web: