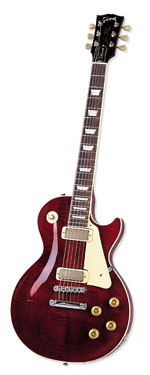 What say's ROCK better than a Gibson Les Paul? Gibson's have long been a big part of our Murch Music family, and they continue to be one of our most successful product lines. Our current models include the Les Paul Studio, Les Paul Standard and Les Paul Custom.

Go to Gibson's homepage!
---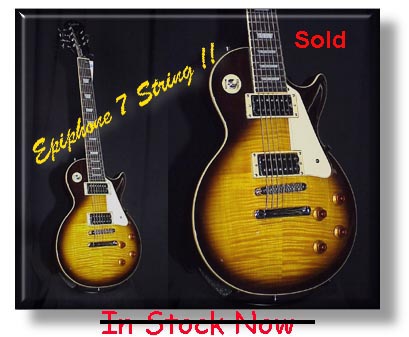 Check out the BRAND NEW Epi 7-String Guitar!
If a pure-bred Gibson is just a little outside of your price bracket, maybe you should consider an Epiphone. Epiphone continue to make some of the coolest electric guitars on the market. Recent bands like Oasis have helped keep the name alive in pop music.

They are owned by Gibson and thus, their copies of Gibson instruments are excellently made. They have all of the Les Paul style guitars, plus many unique guitars that stand up on their own, like the Epiphone Sheraton, Casino and the legendary Emperor.


---
Gibson Guitars