Taylor Guitars

There are not many finer acoustic guitars than a Taylor, and the world knows it. When we first introduced them to our customers many years ago, people who tried them walked away believing that they had played the nicest guitar of their lives. Many of these lucky people now play the nicest guitar of their lives --- everyday!

We can't tell you how many times we've had customers come to Murch Music in order to try out a nice acoustic for around $1,000. Then, just for fun, they try out a Taylor, and BANG... they're hooked! There is no turning back once you've played a Taylor!

We may have already said too much. The test is in the playing, and we leave that up to you!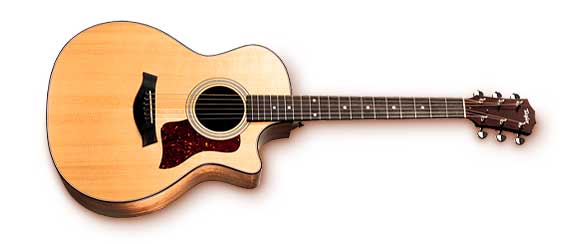 The Taylor 314CE
You can find most of the brand new Taylor models at our Acoustic Showroom!

---