updated November 2004

*Watch us Build a Rebbeckie Archtop online !
*Motion Sound in stock !
*Klotz Cables - the best in Audio Quality
*New Taylor Pickup in Stock now !!
*Tokai J-200s and 160E's In Stock
*Taylor Limited Edition Fall 2002
*Murch sponsers Blues on the East Side again
*D'Aquisto New Yorker just arrived !
*Read interview - Raezers Edge and Clarus
*In Stock - Behringer !!
*We have new models --- Rics -- !!!
*New VS 2400 CD in stock
*New Shipment of Electro Harmonix Pedals
*Brand New Mini-Brain from Polytone
*Taylor Classic Guitars Arrived !!
*Buscarino Guitars available now !
*Campellone Blue Guitar arrives !
*Namm Custom Order Guitars
*Murch Sponsors Blues on the East Side
*Tokai Guitars In Stock
*Brand New Hofner Jazzica Just In !!
*Glenn Murch CD - Now Available
*Breedlove Guitars Now In Stock
*UltraSound Amps in STOCK NOW!!
*Line 6 Stomp Boxes IN STOCK!
*PRS Santana Models!
*Primordial Percussion!
*Deering Banjos
*Alhambra - Spanish Guitars!
*D'Angelico Guitars at Murch!
*Roland 24 Track Digital Recorder!
*Godin A8 Mandolins!
*Acoustic Image Amps in Stock !!
*National Resophonic's !
*Raezer's Edge Twin 8 Cabinet
*The Glenn Murch Trio... real audio samples!!

*NEW TEACHING INFO... Click the Teaching Link for details



---
We have just returned from the 2002 Namm show and have many new products that we are very excited about coming in the near future. We have two limited edition guitars ordered that won't last long and if you are interested please contact us as soon as possible.
---
In Stock Now !!

Taylor 2003 Summer Limited Edition Guitars
The Taylor Limited edition guitars sell very quickly at our store. They always represent great value and it is very exciting to get a model that very few other people will have. We have a great selection of most of the models in stock now. Act fast so you are not disappointed !! The new models are all posted at the Taylor website - click here !
---
Tokai Guitars in Stock at Murch !!
JUST IN !!! We just received a shipment of Japanese Tokai Stratocasters and Telecasters, Some great vintage colours -- these won't last very long so email us at info@murchmusic.com if you are interested.
We have a good selection of Korean Tokai "Fender Copies". These guitars are of the highest quality and available only on a limited basis. We also stock the J200, J160E and the J 45 acoustics. Coming in the next few weeks are the Japanese Fender copies. We will have a limited number of these guitars and it will be necessary to act fast if you want one!!
---
Breedlove Guitars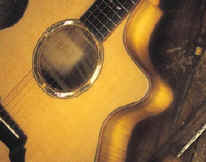 We are proud to be one of the very few Canadian dealers of Breedlove Guitars. They will be arriving in the store in August and the staff at Murch Music are thrilled to add them to our lineup . We stock the finest instruments in the WORLD and encourage you to come in and take them for a TEST DRIVE !! To find out more about Breedlove visit our PRODUCTS PAGE !
---
ULTRASOUND AMPS

We now have stock of these great new amps that everyone is raving about !! The AG 30 -- a great acoustic amp with big sound and a small price !! The AG 50 with stereo effects and the Jazz combos -- J50 and J100 with both digital and spring reverb !! Visit the ultrasound website for more info.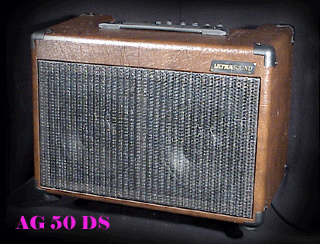 ---
Line 6 Stomp Box Fever!!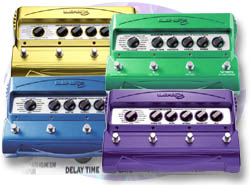 the Line 6 Family of Stomp Boxes
The Line 6 line of Stomp Boxes has been the talk of the guitar world all year, and now we are happy to add them to our list of guitar effects processors. Along with the already popular models like the Distortion Modeler, the Delay Modeler, and the Modulation Modeler, we now have the brand new Filter Modeler in stock. Players everywhere are turning to Line 6 to discover new sound possibilities for their instruments regardless of musical genre. Check them out today!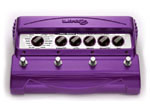 Brand New Filter Modeler
---
Santana Guitars From PRS!



Carlos Santana cares about the rest of us, so he used his influence at PRS to have a line of Santana models made affordably for a mass audience. They look like PRS's, they sound amazing, but they cost much less than the other Santana models from PRS. PRS tuners, tremelo bar, glued-in necks and other standards for PRS adorn these new Santana models!

---
Primordial Percussion... Handmade percussion from Southern Ontario!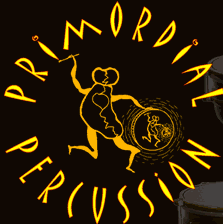 A Canadian owned manufacturing company, operating in the southern Ontario town of Ingersoll.
Specializing in manufacturing high quality, hand crafted, traditional percussion instruments
( Ashiko, Djembe, Djun-Djun and Frame drums ) from around the world.
Primordial Percussion supplies first rate products, service and promotional support needed by dealers and percussionists throughout the world.
Check out our new page on these Earth-friendly products here!
---
Now in stock, hand-made banjos by Deering. Family made, with sonic personality unlike any other. Their website has tons of info on each model plus extras such as audio samples of their banjos in action! Check out their site here.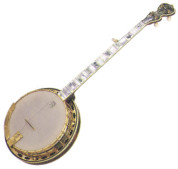 Check out our page on Deering at our Products page.
---
Alhambra Spanish Guitars Arrive at Murch!



We now have many models of the exquisite classical Alhambra Guitars, manufactured in Spain. To give you an idea of how successful this company is in the world of classical guitars, walking through their factory is like taking a tour of the Taylor Guitar factory in California. They have a long, successful history in the guitar business, and we are proud to have their product line at our store.
Click on our products page for more info.
---
D'angelico Guitars - Highest of the High!



With a rich history in the world of arch-top guitars, D'Angelico has become the stuff legends are made of. Jazz guitar players spend their lives hoping to one day own a D'Angelico, and although its namesake is no longer with us, the company lives on, and with that said, we now will be stocking some of their newest models, such as the NYL-2. For more info, check their website, or click on our products page.
Click here for a photo of the one we have in stock !!!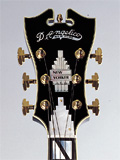 ---
Roland - VS2400 24 Track Digital Workstation!
Introduced at the Namm Show in Jan 2003, the VS-2000 24-track Digital Studio Workstation is the latest in the great line of recording products from available from Roland -- for specs please click here !
This hot item is In Stock Now !!
---
The A8 is the latest addition to the Godin A-Series. As with all of the A-Series instruments, the A8 mixes traditional tone woods with modern design concepts and electronics. The two-chamber body is routed from a solid block of Mahogany and capped with a solid Spruce top. The top is voiced with a unique combination of X and fan bracing that produces exceptional sound and projection even when played acoustically. But plugged-in is where the A8 truly excels. The individual RMC saddle transducers run through an RMC preamp voiced specifically for the A8. An absolute dream! Go to Godin's Website!
---

A new company that manufactures great amplifiers. The Clarus guitar head, the smallest and most powerful Jazz amp around (300 Watts) and the Contra bass amp with its unique down firing sub-woofer offers omni-directional sound. We are proud to add both of these products to our inventory. The Coda acoustic amp is now is stock as well.
NEW MODEL AVAILABLE NOW WITH DIGITAL REVERB !!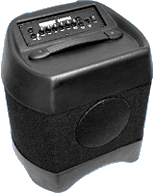 For more info, visit their website at www.acousticimg.com

---
National Resophonic Guitars Now in Stock at Murch Music!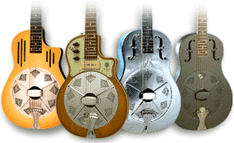 ---
The Newest Jazz Amp Combo!

The Raezer's Edge Twin 8 Cabinet is all the rage in the Jazz world,
and we have it here!
The tone that comes out of this small cabinet is incredibly defined, with very
specific bass tones and the essential warmth of the midrange.
In combination with the Polytone Mega-Brain head, this combo is perfect for any Jazz musician.
---
The new Taylor Classical guitars are here. We are very excited about these guitars and know you will be as well !! We have three models in stock now, the NS 32ce, NS 62ce and the NS 72ce. Take the time to drop in and audition these guitars, I am sure you won't be disappointed ! For more information on the new guitars click here.
---
We have a nice selection of Ric's in stock, 4003, 330's, 340's, 360's 6 and 12 strings -- email info@murchmusic.com for inventory !
---
As most of you know, Behringer supply many audio solutions to the musician -- mixers, rack mount compressors, sound processing, guitar and bass amps, etc. The prices on these products are hard to believe and we are thrilled to have a nice inventory on hand !
You won't believe the prices -- click HERE for a Canadian Price List or here for US Pricelist

Be sure to check out this Store Tour!
We now have a bio page up for Megas Guitars.